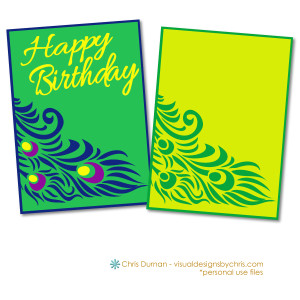 I find it fun to try to get an intricate cut with as few pieces as possible.
This card has a layered approach where you can just cut two layers and use a stamp.
Or you can cut the smaller pieces to glue behind the top layer. Anyway you'd like.
This file is offered in svg.
Enjoy!
Chris