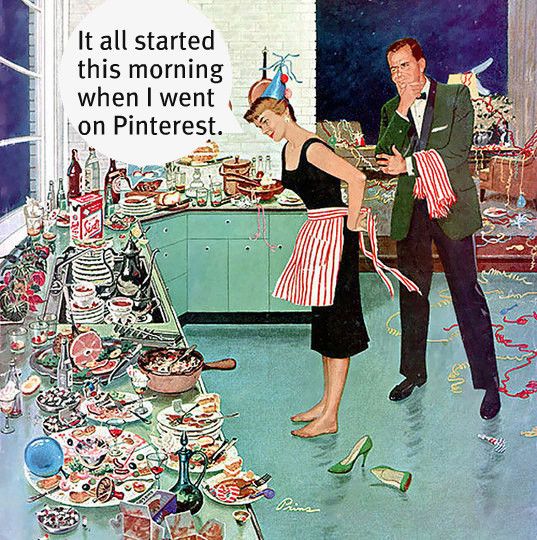 Friday Humor: Pinterest
I must tell you I love the Pinterest. Love it. but this really speaks to some days with Pinterest activities. Don't you think? Well for me anyways… Yes I am blaming my messy studio on Pinterest.
And the addict in me says… If you have some boards you love, please share in the comments below. Or if you have your own, please share and I will look it up.
Enjoy! Chris
"Subscribe to the blog"
Receive an update straight to your inbox every time I publish a new post. Your email address will never be shared