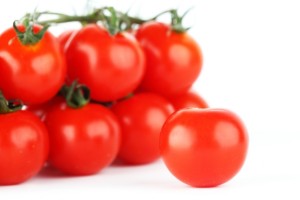 My corn and tomato salad I bring to every gathering I can. I am posting for Tuesday and everyone who has asked me for it and I always say… ahh. I'll have to write it down… I love it's freshness. I am willing to cut corn off the cub for the ultimate freshness. I original came by this from the Sunset Magazine. Years and years ago… However over time I have just made it my own and don't use a recipe. This one below is very similar to how I do it. I hope you enjoy!
Chris
First this is how I would tell you to make it.
Grab about four cobs of corn, a box of tomatoes, one red of white onion of small size,
Olive oil, red wine vinegar, get the feta cheese that has basil (why buy both), some red wine vinegar
Cut the corn off the cob without it flying everywhere.
Put the olive oil about tablespoon and the onion cut up into small pieces in a frying pan.
Let it slowly cook til its shiny and cooked through.
Keep an eye on it and keep stirring cause burnt is gross. While you're paying attention to it. Quarter the cherry tomatoes. Because cherry tomatoes have to much skin. So more like quartering is better then half.
Then when the onion is cooked throw in the corn and let it slowly cook also stirring while you finish the tomatoes.
Once the corn is cooked through but not overcooked then throw it in the bowl with the quartered tomatoes. Toss it all together. Now do about 5-10 shakes of the red wine vinegar and toss. Then let it sit for a bit and throw the feta cheese with the basil in it on top and toss. You don't want to put it on while its to hot or it melts. Put it in a clear or white bowl to serve because the colors really pop and the "frozen corn" sounds like a good idea, but just ruins the freshness.
And then below is a recipe similar to my thoughts about. Haha. in that I guessed at the measurements.
I was told that "the chew" made one not to long ago that reminded folks of my salad I bring all the time. The benefits of bringing a yummy side dish is that I get to eat it because I know it's gluten free. Woohoo.
Corn tomato salad
Ingredients:
1/2 Cup red/white onion, chopped
I containerd cherry/grape tomatoes, halved/quartered
1 Tablespoon olive oil
4 Cups fresh corn on the cob, about 4 ears
a pinch of fresh basil (or get the feta cheese with it)
2 Tablespoons sherry/red wine vinegar
feta cheese on top afterwards. ( just get the kind with the basil and sun dried tomato in it)
How to make:
– Over medium heat, stir onions in olive oil (5-7 min) until limp
Serve within 4 hours. Let it sit at room temperature. And serve that way.
Although I have served out of the fridge the next day.  Who can pass it up.
Got any bbq side dish recipes. We always have the meat, but coming up with easy side  wears me out.
Enjoy!
Chris
I've decided to use the Throwback Thursday date as a way to bring back some of my old blog posts and move them here. If you've read it before, I hope you re-enjoy. If you it's your first time Enjoy! ~Chris