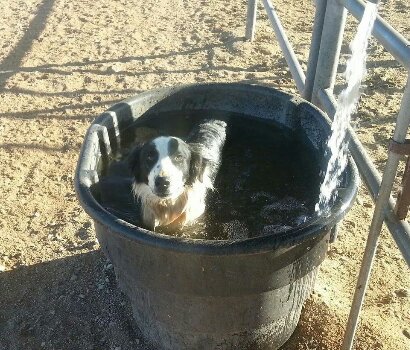 Good Morning from hot hot Arizona. This is our puppy Duke helping Dad fill waterers so the horses make it through the day. And help is a very loose term. So fun to see Duke and his brother Pancho running around. Miss their Mom daily still, but wow how these guys are fun.
Have an awesome day.. stay cool and…. Enjoy! ~Chris
"Subscribe to the blog"
Receive an update straight to your inbox every time I publish a new post. Your email address will never be shared