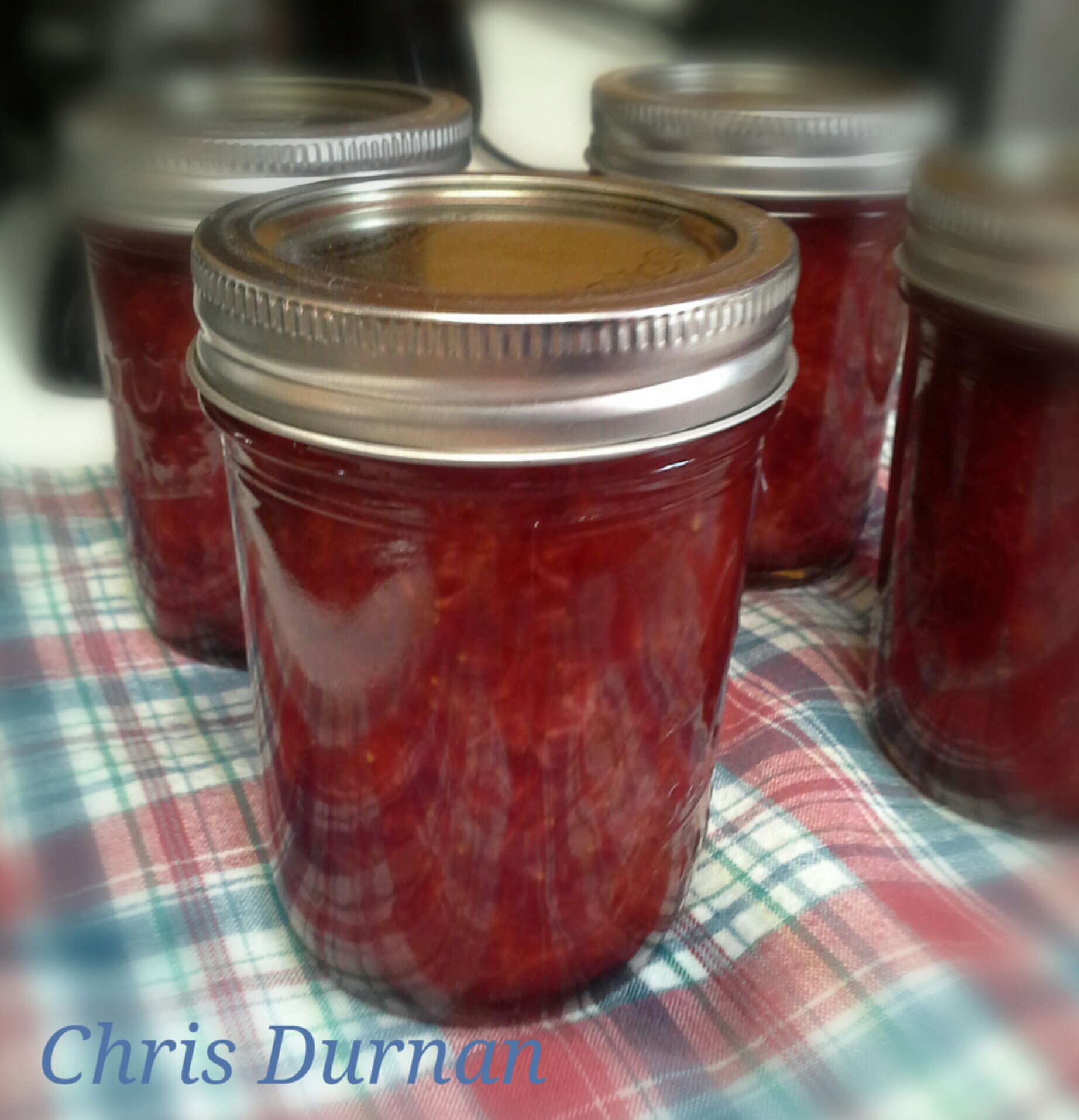 I must admit.. my guys are spoiled when it comes to jams and jellies. I love to can. I make jam, jelly, syrups, concentrates and more. However, I still have not taken the jump to pressure canning. Wew. I get a little nervous at the thought and say I stay within my comfort. Well rather, my enjoyment zone. I, also, found I like to make small batches and put it away after. I don't need nor want in the middle of summer to stand over a hot stove for days on end when fruit is ripe. I was really excited to try the freshtec jam & jelly maker. For my first run, it was uber easy. In an hour I started the process of cleaning and smashing strawberries, dumping them in the "maker". I then pulled out 5 jars and put water on to boil. When the jam was done "making", I poured it in my hot jars and hot water bathed them. All in all I think the time investment was an hour and 5 minutes. And I am satisfied with a pop pop pop pop and don't feel like I am trying to run a smuckers shop in my kitchen. Pretty cool. My guys are impatiently waiting for the 5th partial jar to cool in the fridge so they can partake. There has been alot of grumbling about jam choices here recently. Haha. I am happy to help them out. Love my Life.
Enjoy!
Chris
PS. If you own one of these machines and have a good resource for recipes, please comment and let me know.
Review of:
"Subscribe to the blog"
Receive an update straight to your inbox every time I publish a new post. Your email address will never be shared