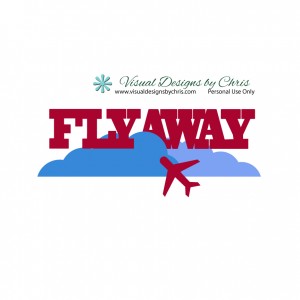 I miss offering free files for others to "Enjoy" . I need something for a friend so I created this. It is a cloud and plane and I added the words Fly Away. I hope you enjoy the file. I would love to see anything you may create with my files. Feel free to link in the comments below or on our facebook page.
Enjoy!
This file is offered in AI, KNK, WPC, SVG, MTC, DXF
My Files are offered at KNKUSA.com
If you would like to see my additional files for sale, they are at KNKUSA.com. I am adding to my collection at KNKUSA. You can see what I currently have to offer here.