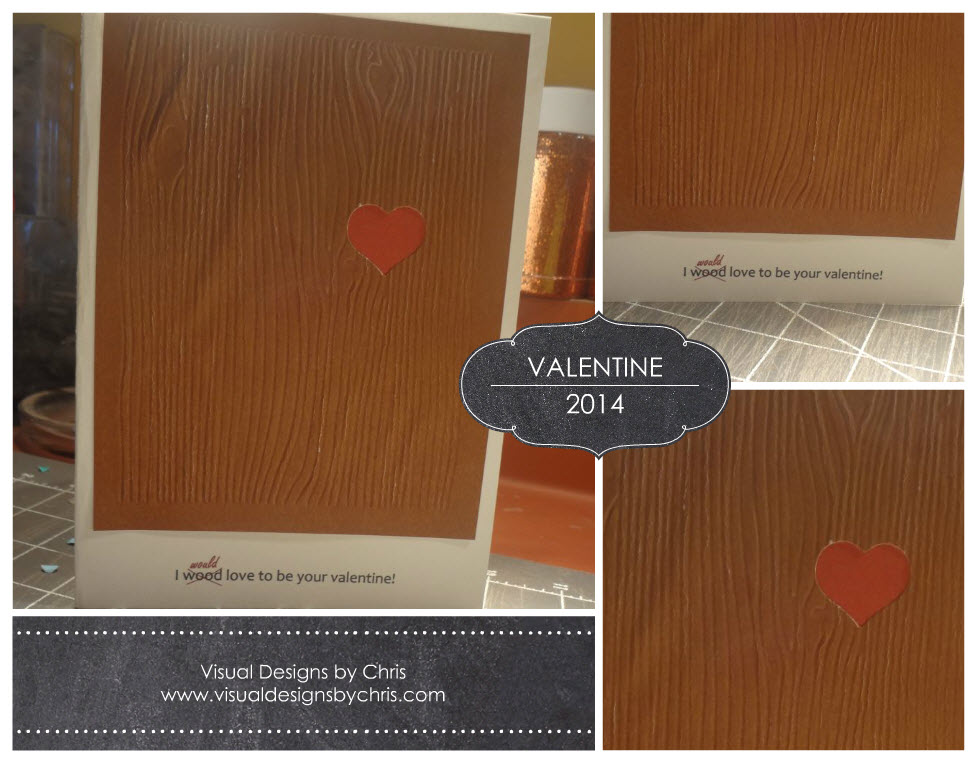 I created this card after purchasing a Paper Studio Embossing Folder on a binge shop at Hobby Lobby. That store can be so dangerous. And it was on sale for a few dollars. I used the wood grain for Valentine's Day, but originally purchased it because they had some very "guy" style folders. I am constantly on the quest for non-frilly with my guys.
A very easy card. and not to fooffy. I hope you Enjoy!
~Chris
Method:
Embossed brown paper, Scuffed it up a bit
Used a heart paddle punch to cut the heart.
Glued some red scrap behind it and left it to dry.
Then printed the verbage and glue the card to the front.
Join our facebook group. "VDBC Crafting Fun"
"Subscribe to the blog"
Receive an update straight to your inbox every time I publish a new post. Your email address will never be shared